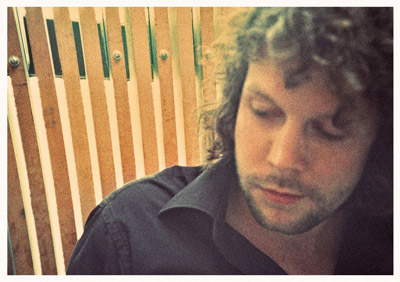 Ben Wilkins
Born and raised in Ontario, Ben Wilkins moved to Montreal, Quebec, at the age of eighteen to study music at McGill University. He majored in Classical Trumpet and soaked up whatever he could regarding composition, arranging, singing, theory and jazz harmony – spending countless nights sneaking into the piano studios afterhours to write songs.
Upon graduation, Wilkins received a scholarship to study Mandarin in China, and spent the better part of a year at the Shanghai Conservatory of Music and the Beijing Language and Culture University. In 2008, he returned to Montreal to perform locally and at colleges and clubs in the north-eastern U.S.
Later on, he was approached by Pascal Shefteshy, an acclaimed engineer and producer working for famous producer Pierre Marchand (Sarah McLachlan, Rufus Wainwright) to record an album. They got to work, and then just as their limited budget was running out, Marchand announced that he was going to India for three months, leaving the door to his studio open and Wilkins and Shefteshy in the position to record an album without compromise.
Aside from working on his own album, Wilkins has not sat idle: he answered James Di Salvio's call, who entrusted him with writing the string and brass arrangements on The Garden, Bran Van 3000's fourth album. Ben can also be heard singing lead vocals on the song entitled This Day. Ben also did vocal and string arrangements on 2010 Juno nominee Misstress Barbara's upcoming album.
In February 2011, "Back Of My Head", Ben's first song from his upcoming album, reached BDS Top 50 position after only a few weeks of tracking and stayed on the Charts for over twenty weeks. The second single, "Trough To You" was launched on radio in mid-August and the video of the song has been sent to Musique Plus and Much Music.
Although Ben's album won't be found in stores before late October, the largest booking agency in Canada, SL Feldman, decided to embark full force in this adventure. Several shows have already been booked and confirmed at this time.
Ben Wilkins first album, signed to Milagro Records, drops in stores October 18th, 2011.
Don't miss Ben opening for Matthew Good on October 17th at Montreal's Le National.